Hiveeyes One¶
Richard Pobering is writing the Hiveeyes blog while working on our open source / open hardware beehive monitoring system. He engineered the RFM69-based sensor node HEnode (HEnode Blog), as well as the radio message protocol in form of the BERadio specification, an efficient transport protocol for radio link communication.
Karsten Harazim and Robert Gummi welded the double-H formed Scale frame "Beutenkarl".
Hiveeyes One was installed in the field at the Hiveeyes labs beehive in Berlin Wedding in early Spring 2016.
HEnode¶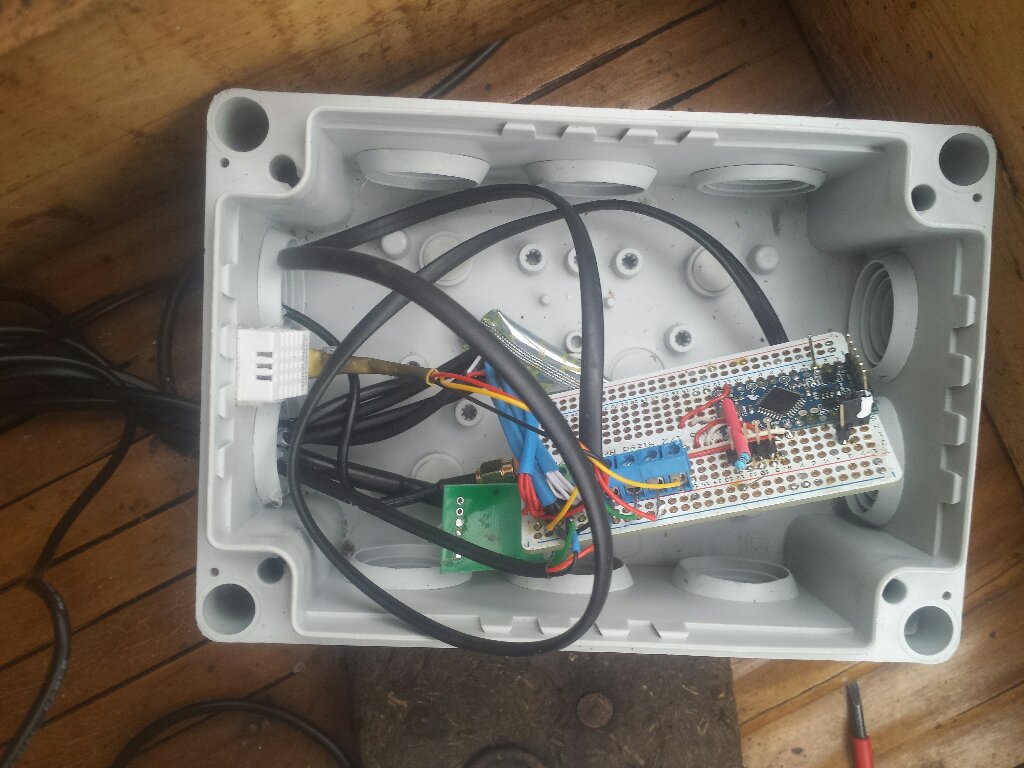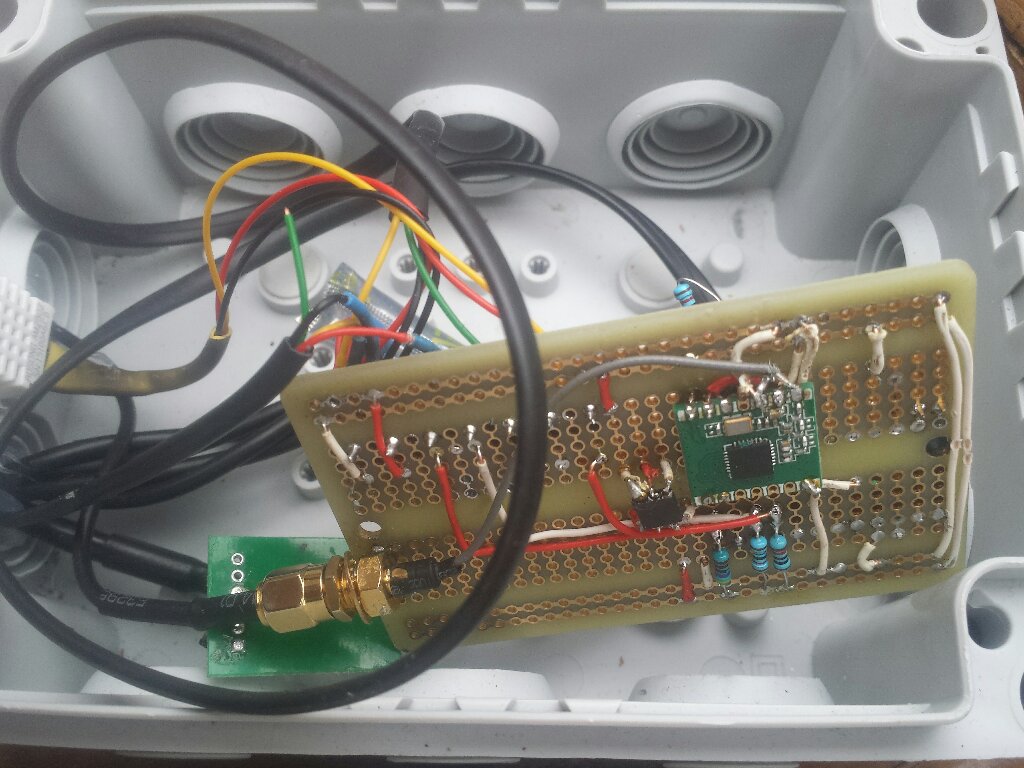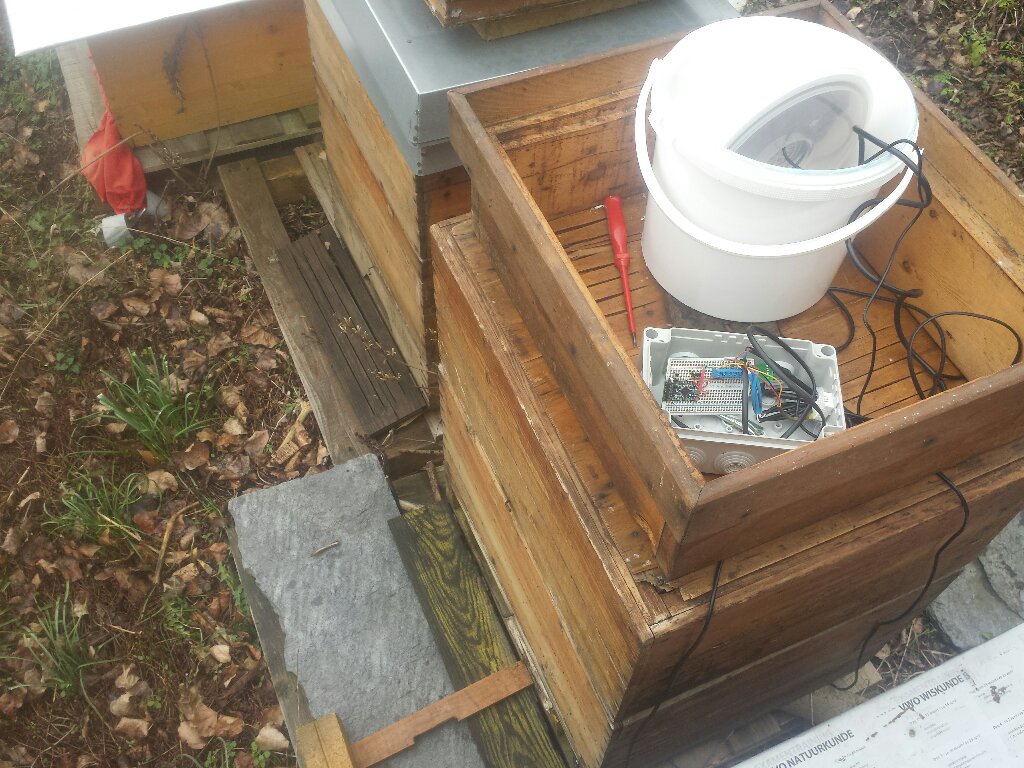 Scale frame "Beutenkarl"¶
In »Elektrischer Reporter 149: Vernetzte Bienen, Fahrradlobbyisten und Spielausgrabungen«, Richard Pobering talks about the Hiveeyes project. Enjoy!
Radio transmission¶